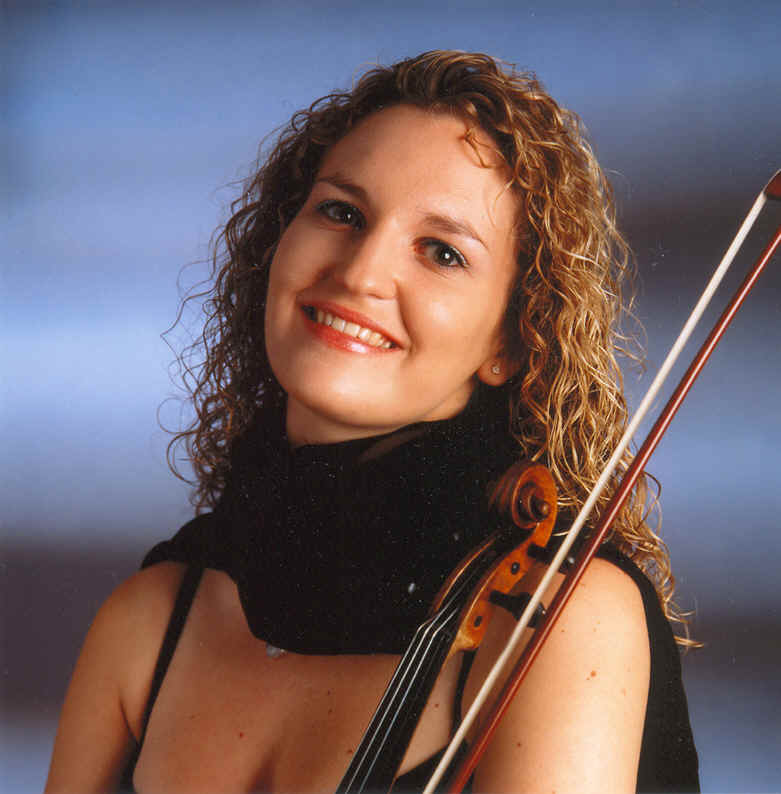 Ruth Rogers
Violin



Born in London in 1979, Ruth Rogers began violin lessons at the age of five. In 1997 she was awarded a Foundation Scholarship to the Royal College of Music to study with Itzhak Rashkovsky, where she won many major prizes and awards. Ruth graduated in 2001 with First Class Honours and was awarded the Tagore Gold medal – the College's highest accolade – by HRH The Prince of Wales. Further study followed in the Netherlands.

Winner of the prestigious Manoug Parikian Award and chosen as a 2004 Young Artist by the Tillett Trust, Ruth also reached the Finals of the YCAT competition, Royal Overseas League, and the BBC Radio 2 Young Musician of the Year. She gave her London debut recitals at the Wigmore Hall and the Purcell Room in 2003 and has also appeared as a soloist at the Royal Albert Hall, St John's Smith Square and many other venues.

Ruth was recently appointed as the co-leader of the Bournemouth Symphony Orchestra. She also guest leads the City of Birmingham Symphony Orchestra and has appeared with the Hallé, Philharmonia and RLPO. She has led orchestras under the batons of such maestros as Lorin Maazel, Daniele Gatti, Sir Colin Davis and Sakari Oramo, and has performed concertos with the City of London Sinfonia, City of Oxford Orchestra, London Strings, and New London Soloists Orchestra.

Ruth was chosen personally by Lorin Maazel to perform with the tenor Andrea Bocelli in a series of concerts, which has led to television and radio broadcasts and further concerts worldwide at such venues as the Pyramids in Cairo, the Acropolis in Athens, and the Piazza del Campo in Siena. They performed together at the Royal Albert Hall with the English Chamber Orchestra for the Classical Brit Awards.

In 2006 Ruth played to orphans, refugees, malaria patients and land-mine victims on the Thai-Burma border and in 2008 she went back there again with the Iuventus Quartet. Any profits from the release of her debut recital CD will be donated to the victims of Burma. Ruth has also recorded Piazzolla's 'History of the Tango' with guitarist Morgan Szymanski, and will be releasing the debut disc of the Aquinas Piano Trio in December 2008.